Brighton Pest Control: Keeping Your Property Pest-Free
Brighton is a thriving coastal town located on the south coast of England. This historic town is home to one of the top universities in the UK, has a lively arts and music scene and is known for it's quirky shops making it an extremely desirable place to live. With the increased population and the sea on its doorstep, Brighton is also home to various pests that can cause havoc in your home or business.
In this article, we'll look at some of the most common pests found in Brighton, what pest control services are available, and answer some frequently asked questions about pest control.
Common pests in Brighton
Insects: As with any densely populated area, insects are also a common problem in Brighton, with some of the most prevalent pests being bed bugs, fleas, and cockroaches. At Pest Stop Boys, we provide effective insect control services to help you eliminate and prevent these pests from returning. One particular insect that has been causing concern in Brighton is the false widow spider. These spiders have been known to bite humans, causing pain and discomfort. If you are experiencing problems with false widow spiders, our team can provide safe and effective spider control services to help eliminate the problem.
Birds: Birds can also be a nuisance in Brighton, especially pigeons and seagulls. Seagulls can be aggressive and cause property damage, particularly in residential areas. Pigeons are a common bird pest in Brighton and can cause a range of problems for both residential and commercial properties. Some common issues people experience with pigeon infestations include:
Health hazards: Pigeons carry diseases, such as salmonella and ornithosis, that can be transmitted to humans. Pigeon droppings can also be a health hazard, as they can cause respiratory issues and contain fungi and bacteria
Property damage: Pigeon droppings can cause significant damage to buildings and structures, as they are acidic and can erode building materials over time. Pigeons can also cause damage to roofs, gutters, and air conditioning units, leading to expensive repairs.
Nuisance: Pigeons can be noisy and disruptive, especially if nesting on or near your property. Their droppings can also be unsightly and difficult to clean up.We offer bird pest control and proofing services to address these issues. Our team of experts can help identify the source of the problem and implement effective measures to manage large bird colonies. From bird netting and spikes to bird-proofing sprays, we have a range of solutions to keep birds away from your property.
Rodents: Another common pest in Brighton, with rats and mice being the most prevalent. These pests can cause damage to property and spread disease, making them a significant threat to residential and commercial properties. Pest Stop Boys provides rodent control services to help you eliminate and prevent these pests from returning.
Bees and wasps: Common in Brighton, especially during the summer months. These pests can be dangerous, especially if you are allergic to their stings. This is one pest you should definitely not attempt to remove by yourself and rather contact a professional service to safely remove the hive/nest.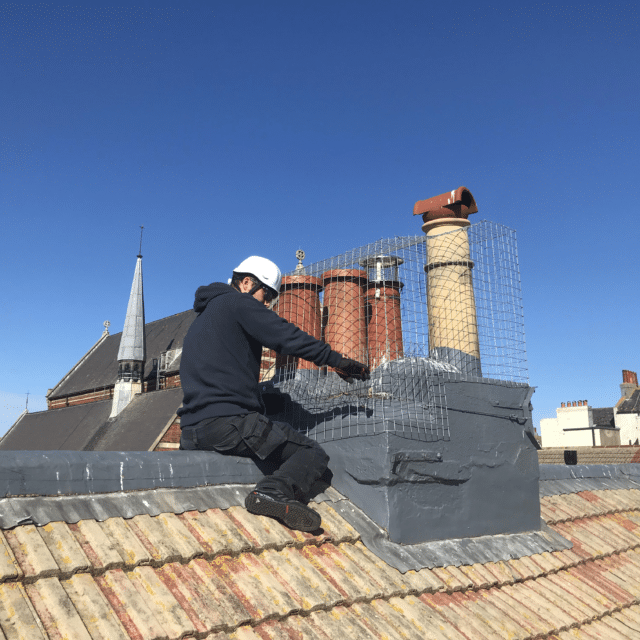 Pest Control Services Brighton
Are You Looking For Pest Control Services In Brighton? We provide a fast yet thorough pest control service at Pest Stop Boys!
Residential & Commercial Pest Control Services in Brighton
Pest Stop Boys is proud to serve the community of Brighton and have experience with effectively removing pests from residential and commercial properties.
Residential
Pests in your home can be a source of stress and anxiety. We offer various residential pest control services to tackle common household pests, including rodents, ants, wasps, bees, bed bugs, and more. Our treatments are safe for your family and pets, and we use the latest pest control technologies to ensure maximum effectiveness. And because there is often a stigma attached to having a certain type of pest in your home, our team is trained to handle each pest removal job efficiently and discreetly.
We'll start with a comprehensive inspection of your home and identify the source of the infestation before developing a customised treatment plan to address the problem as soon as possible.
Commercial
Pests in your business can be a nuisance, damage your reputation, and impact your bottom line. Pest Stop Boys offers various commercial pest control services, including insect, rodent, and bird control. Our treatments are safe for your employees and customers and comply with all health and safety regulations.
Our experienced team will also work with you to develop a customised pest control plan that meets the unique needs of your business. We understand the importance of discretion and will work around your schedule to minimise any disruption to your operations.
Whether you own a restaurant, office building, or retail store, Pest Stop Boys has the expertise and experience to keep your business pest-free.
Why Choose Pest Stop Boys Pest Control Services?
As a genuine local business, we are proud to provide high-quality pest control services to our Brighton community. Unlike national companies that advertise in Brighton and Hove due to their size, we are a small family-run business that truly cares about our clients and our community. Our team takes great pride in the quality of our work and the satisfaction of our clients. Here are a few advantages of using Pest Stop Boys:
Quick Response: We understand that pests can cause a lot of stress, which is why we guarantee a fast response time to address your pest problems.
No Call-Out Fee: We won't charge you for just showing up – you'll only pay for the pest control services you receive.
Professional and Discreet Technicians: Our skilled technicians are experts at handling pest problems with sensitivity and professionalism.
There are two options available for pest control services in Brighton; you can use a private company like Pest Stop Boys, or you can make use of the local council services. There are several advantages to using a private company instead of working with the council. Here's a comparison of the services provided by the council vs Pest Stop Boys: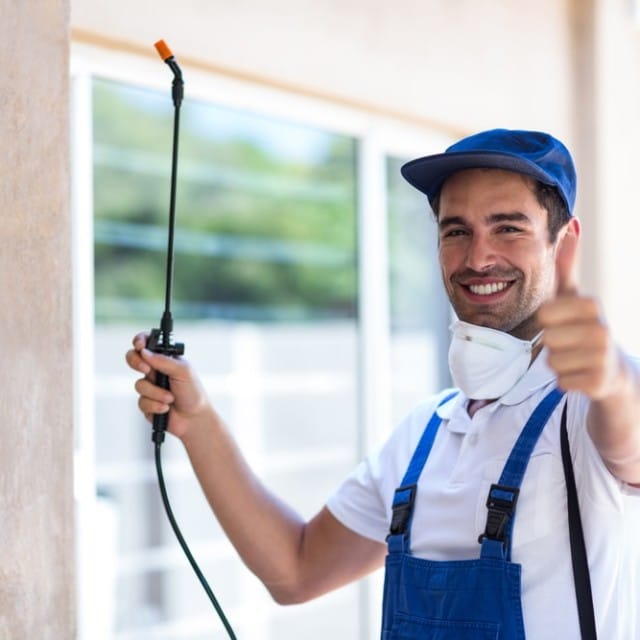 Are You Looking For Pest Control Services In Brighton?
We provide a fast yet thorough pest control service at Pest Stop Boys!
FAQs
Q: How often should I get pest control treatments? A: The frequency of pest control treatments depends on the type of pest, the severity of the infestation, and the size of your property. We recommend quarterly or bi-annual treatments for most pests, but we can customise a plan based on your situation. For commercial properties, Pest Stop Boys recommend around 1-4 visits a year on a basic contract, but more will probably be required if there are food premises or the company has a working kitchen.
Q: Does the treatment take care of all pests or just the pest in question? A: Our treatments target specific pests, but we aim to eradicate most domestic and commercial infections within the initial treatment plan/campaign. However, some insect treatments may require a follow-up treatment depending on the depth of the infestation. And ongoing rodent activity will require regular visits.
Q: Can you DIY pest control? A: DIY pest control may seem cost-effective but is not always effective and can be dangerous. Some pests, like wasps and bees, can be aggressive and may require professional handling. Additionally, over-the-counter pesticides can harm humans and pets if not used correctly. It is always best to leave pest control to the professionals.
Q: How much does pest control cost? A: The cost of pest control depends on the pest type, infestation severity, and property size. At Pest Stop Boys, we offer competitive pricing and will provide a free, no-obligation quote. We also offer a range of pest control plans to suit your needs and budget.
Q: What are your operating hours? A: At Pest Stop Boys, we understand that pests can be a problem at any time, so we offer 24/7 service.
Q: How do I get started? A: Getting started with Pest Stop Boys is easy. Simply give us a call or fill out our online contact form. Our friendly and knowledgeable staff will guide you through the process and answer any questions. We pride ourselves on providing fast, efficient, and effective pest control services in Brighton and the surrounding areas.