Pest Control Services in Worthing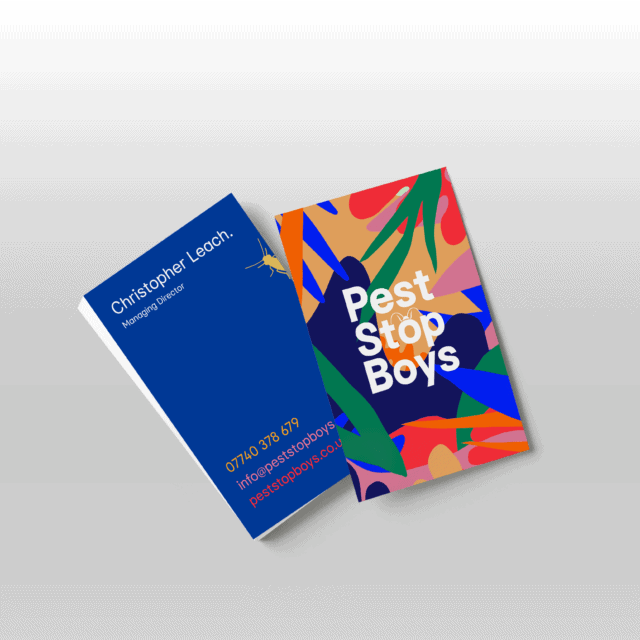 Are You Looking For Pest Control Services In Worthing?
We provide a fast yet thorough pest control service at Pest Stop Boys!
Our Pest Control Services in Worthing
In any town, pests can easily thrive as they have easy access to food sources and shelter. Worthing is no different. Rodents, birds and insects can all significantly impact businesses and residential properties alike, causing distress as well as potential damage and disease and, in commercial cases, loss of reputation or revenue.
When you notice signs of pests in your property, it's important to act quickly to minimise this distress, damage and disruption. While trying and resolving the issue yourself can be tempting, it's better to call in the professionals.
At Pest Stop Boys, we're Check-a-Trade approved and British Pest Control Association (BPCA) and Killgerm-accredited, making us a top choice for pest control in Worthing. Not only will we resolve your pest problems quickly and efficiently using non-toxic solutions where possible, we'll also help you to future-proof against these pests returning.
Rodent Control in Worthing
With rat and mouse infestations come damage and disease – and we know how upsetting it can be to know that you're sharing your property with these pests. For business owners, it's just as vital to eliminate rodent infestations, as their presence can lose you, customers. When we deal with mice and rats, we'll always use non-toxic solutions where we can, and we can also help to future-proof your premises against them coming back. Learn more about our rodent control services in Worthing.
Bird Control in Worthing
It's not only noise pollution you have to worry about with nesting birds. The guano – droppings – that they produce is a biohazard, and can also cause damage to your property. What's more, their droppings and food can attract other pests, such as rats, bird mites, flies and maggots.
Pest Stop Boys take a humane approach to bird-proofing both residential and commercial properties. We offer a range of solutions, including bird spikes, bird netting and chimney protection to keep birds out of your property in the future. Learn more about our Worthing bird-proofing services here.
Wasp & Bee Control in Worthing
If you find a bee or wasp nest on your property, never try to tackle it yourself. With wasps, the risk of being stung several times is high – and with bees, it's important to relocate rather than kill, with Britain's bee population declining so fast.
That said, we know that finding a bee or wasp nest can be upsetting and stressful. To resolve your problem as quickly as possible, Pest Stop Boys offers a 24/7 bee and wasp removal service: we're keen to get things back to normal for you as fast as possible. Learn more about our Worthing bee and wasp services.
Insects & Bugs Control in Worthing
Knowing that you have an insect infestation in your home or commercial property can feel overwhelming. Bugs like ants, clothes moths, bed bugs, fleas and others can be near impossible to get rid of completely without professional help.
With the right solutions, these insects and bugs can be eradicated in just a single visit. Take advantage of Pest Stop Boys' call-out service and find out how we can help. We have a number of tricks up our sleeves – including insect control solutions that are safe for pets, for children and for the environment. Learn more here.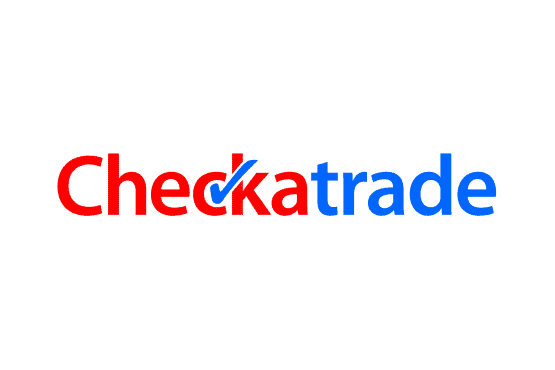 Don't Just Take Our Word For It...
We are proud of our high-quality services, check our score of 9.92/10 out!
Our Process of Resolving a Pest Problem
If you've found Pest Stop Boys by Googling "pest control near me", you'll no doubt want to learn how our process works. The first step is to give us a call. We'll ask you to give us as much detail as possible about the issue, before arranging a time to visit your property.
Often, we'll be able to come out the very same day you call, otherwise, we'll be there within 24 hours. We'll conduct a full survey to understand the type of pest and the extent of the problem, and we'll recommend the best solution for your own individual needs.
Once you give us the go-ahead, we'll treat the infestation (normally on the same day), and suggest or implement humane measures to prevent these pests from coming back in the future.
Residential Pest Control in Worthing
Rodents, insects and birds can be a problem no matter what type of property you live in. That's why it's so important to have a reliable, efficient pest control service available whenever you need it.
Pest Stop Boys are well-known for speedy and effective pest control in Worthing and the surrounding areas. Our residential pest control team will be able to eliminate pests within 24 hours of your call, using compassionate measures that also have your pets' and children's safety in mind. Give us a call or use our online form for a free quote.
Commercial Pest Control in Worthing
Urban areas like Worthing allow all sorts of pests to thrive, from birds and rats to cockroaches and fleas. For businesses, these pests can be disastrous. Not only can they cause distress to those working on the premises, they can also spread disease, cause damage to your property, and affect your business' reputation. For food and drink businesses, pests such as these also present a huge food hygiene and health risk.
Calling in the professionals to tackle commercial pest control in Worthing will give you, your employees and your customers' peace of mind. At Pest Stop Boys, we can also implement measures to keep these pests from returning in the future. Contact us to learn more.
Areas covered by our Worthing Pest Control Team
In addition to pest control in Worthing, Pest Stop Boys also offer services throughout East and West Sussex. The areas we cover also include Brighton, Shoreham, Little Hampton, Arundel and East Preston, in addition to other areas.
If your area isn't listed above, don't worry. Get in touch with your location and we'll let you know if we can help.
FAQs
If you have questions about our pest control services in Worthing, take a look at the answers to our most common queries below. If your question isn't covered, drop us a line – we'd love to hear from you.
Are there DIY solutions for pests in Worthing?
There are – you'll find DIY pest control solutions in supermarkets and other shops. However, we don't recommend this "one size fits all" approach. The stuff you'll find in the shops may not be the most humane approach, and may not be safe around pets and children. What's more, it's generally only designed for small infestations – and even so, it still may not work, so could be a waste of your time and money.
Instead, give us a call. We offer a wide range of safe and effective solutions to tackle all types of pests in Worthing – and with our industry accreditations, you know you're in safe hands.
Do you provide free quotes?
Yes! Give us a ring and we can give you advice over the phone, and give you a free, no-obligation quote. We might ask for images to help us identify the pest quickly, and for bigger jobs, like bird proofing, we'll send someone out to assess the situation. This visit to your property is vital so that we can get a full understanding of what's going on, and give you the right suggestions to resolve the problem.
What are your operating hours?
We're proud of the fact that Pest Stop Boys is a 24/7 business. Leave a pest infestation too long, and you'll be surprised at how much extra damage it can cause – even in just a couple of days.
When you call us, we'll try our hardest to visit your Worthing property on the very same day. If this isn't possible, we guarantee that we'll be with you within 24 hours.
Do you offer tailor made contracts to suit an individual or business?
Yes! We offer tailor made contracts for all businesses. It can cover a variation or a specific Pest species and can be set with various time frames between each visit. We believe in prevention over cure, and monitoring your premises regularly and intervening early can help stop a pest infestation from disrupting your business. Contact us to learn more!