Pest Control Services in Worthing: Protect Your Home or Business from Pests
Worthing, one of the largest coastal towns in West Sussex, is known for its beautiful beaches, historic pier and being a family-friendly destination. But with a population of over 100,000, it's also home to various pests that can cause problems for residential and commercial properties. Fortunately, Pest Stop Boys is here to provide reliable and effective pest control services to the Worthing community.
Common Pests in Worthing
Pests are a common problem in many cities around the world, and Worthing is no exception. Insects, birds, rodents, bees, and wasps are some of the most common pests in the area. These pests can cause damage to buildings, spread diseases, and cause much inconvenience to residents.
Here is a list of the most common pests found in Worthing:
Ants: Although ants are tiny insects, they can invade your home in large numbers, looking for food and water. They are often found in kitchens, bathrooms, and other areas where food is stored.
Fleas:  Fleas feed on the blood of both animals and humans and can cause itchy bites and spread diseases. They are usually found in homes with pets.
Flies: Flies are another common pest in Worthing, especially during the warmer months. They can carry diseases and contaminate food, making them a significant health hazard.
Seagulls: Seagulls are associated with coastal towns, the feeling of being by the sea and holidays. However, they can be a nuisance, causing damage to buildings and leaving behind droppings.
Pigeons: Pigeons are another bird species that can become problematic in densely populated areas. They often roost on buildings and leave behind droppings that can cause damage to structures and spread diseases.
Bees and wasps: During spring and summer, bees and wasps are plentiful in gardens and outdoor spaces in Worthing. While they play an essential role in pollination, they can also sting and cause allergic reactions in some people. We highly recommend not dealing with a wasp or bee infestation by yourself.
Rats: There has been quite a significant increase in rat infestations in Worthing lately. Attracted to the town due to abundant food sources, including overflowing bins and discarded takeaway containers, causing severe damage to property and posing a serious health risk. They also tend to multiply rapidly, meaning it's an infestation that can quickly get out of control. Pest Stop Boys are well-equipped to handle rat infestations in Worthing. Our team will thoroughly inspect your property, identifying possible points of entry or areas of activity. We use various methods to control rat populations, including trapping and baiting.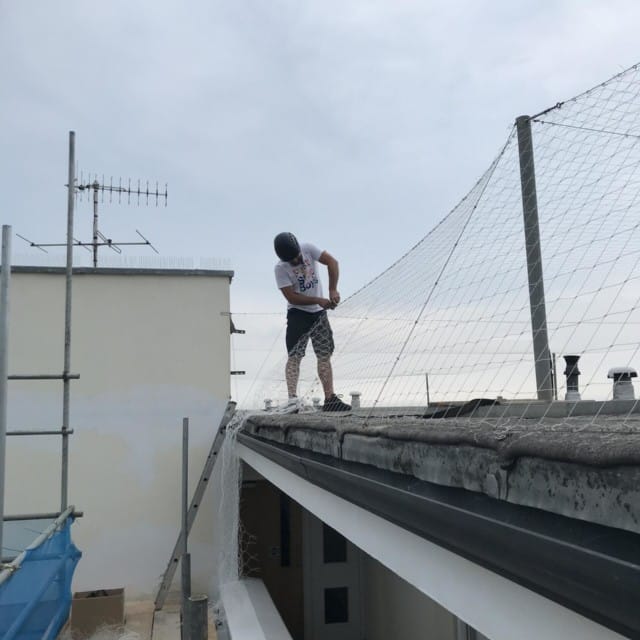 Pest Control Services in Worthing
Are You Looking For Pest Control Services In Worthing? We provide a fast yet thorough pest control service at Pest Stop Boys!
Residential & Commercial Pest Control Services in Worthing
Pest infestations can cause significant problems for Worthing residential and commercial properties. Whether it's ants in the kitchen, pigeons roosting on a commercial building, or rats in the garden, these pests can cause damage, spread disease, and cause a lot of stress for property owners. Pest Stop Boys offers professional pest control services in Worthing's many residential and commercial areas, including Broadwater, Goring-by-Sea, Durrington, and West Tarring.
We understand that every property is unique, and each pest infestation requires a tailored solution. That's why we offer various pest control services to suit every need, from one-off treatments to ongoing pest management programs.
Residential Areas
Our team has experience dealing with all kinds of pest infestations that can occur in residential areas, from ants and cockroaches to mice and rats. We understand that a pest infestation can be particularly distressing for homeowners and their families, so we work quickly and discreetly to eliminate it. Our residential pest control services include thoroughly inspecting your property, followed by targeted treatments to eliminate pests and prevent future infestations. We use safe and effective methods and will keep you informed throughout the process.
Commercial Areas
Pest infestations in commercial properties can cause significant problems for business owners, affecting their reputation, stock, and customer experience. At Pest Stop Boys, we understand the importance of keeping commercial properties pest-free, so we offer tailored pest control services to suit businesses of all sizes. Our team has experience dealing with various commercial properties, from offices and warehouses to restaurants and hotels. We use safe and effective methods and will always work around your business needs to minimise disruption.
Why Choose Pest Stop Boys Pest Control Services?
As a small family-run business, we are dedicated to providing top-quality pest control services to our Worthing community. Unlike larger national companies that simply advertise in the area, we are a local business that truly cares about the needs of our clients and our community. Our team takes great pride in delivering exceptional work and ensuring our clients are satisfied with our services. One of the main advantages of choosing Pest Stop Boys for pest control services in Worthing is our flexibility. We understand pest problems can arise anytime, so we offer a fast response time and flexible opening hours. Our pricing is competitive and transparent, and we offer a 100% satisfaction guarantee.
Fast Response: We understand pest problems must be dealt with quickly, so we offer a quick response time.
No Call-Out Fee: We do not charge any call-out fees, so you only pay for the services you receive.
Discreet Operatives: Our technicians are discreet and professional, handling your pest problem sensitively.
For pest control services in Worthing, options are available from both the council and private companies like Pest Stop Boys. Pest Stop Boys offers several advantages over the council's services. Here's a comparison of the services provided by the council vs Pest Stop Boys: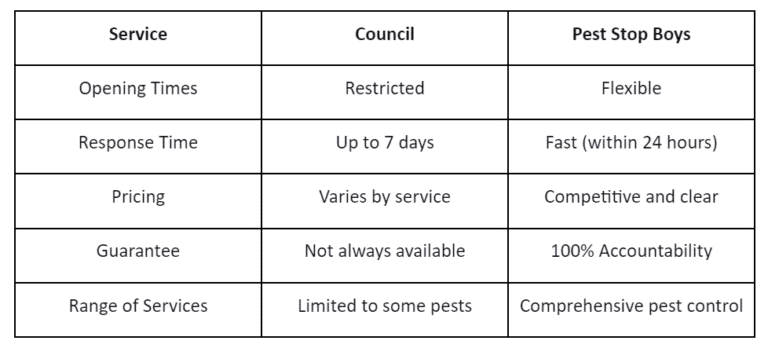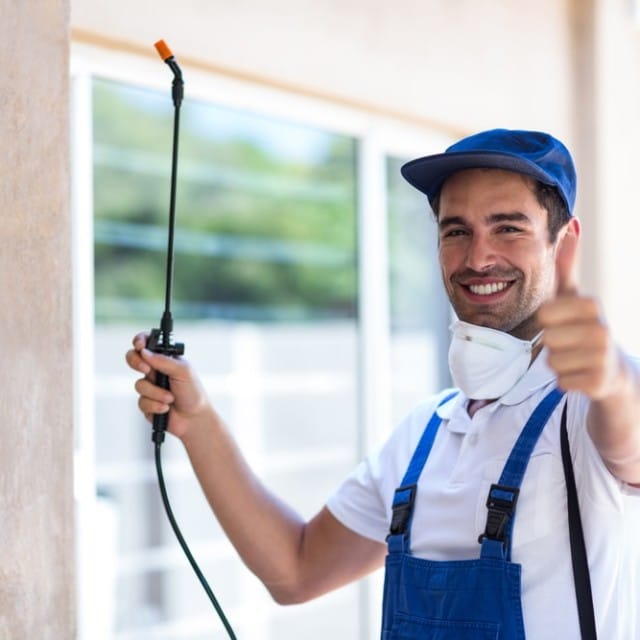 Are You Looking For Pest Control Services In Worthing?
We provide a fast yet thorough pest control service at Pest Stop Boys!
FAQs
If you are considering pest control services in Worthing, you may have questions about the process. Here are some frequently asked questions to help you make an informed decision:
Why do I need ongoing pest control service?
Pests can quickly infest a property and cause a lot of damage, and it can be challenging to get rid of them on your own completely. Ongoing pest control services prevent pests from returning to your property, saving you time, money, and stress in the long run.
How much does pest control cost?
The cost of pest control services in Worthing varies depending on the type of pest, the extent of the infestation, and the property size. At Pest Stop Boys, we offer competitive pricing and provide free quotes for all our services.
Is paying for pest control worth it?
Yes, investing in pest control services is worth it as it helps to protect your property from damage and prevent health risks associated with pests. In the long run, it can also save you money, as pest problems can become much more expensive if left untreated.
How often should I get pest control treatments?
The need for ongoing pest control service depends on the type of pest, the severity of the infestation, and the size of your property. In general, we recommend quarterly or bi-annual treatments for most pests to prevent infestations from occurring or reoccurring. For commercial properties, we typically recommend 1-4 visits a year on a basic contract, but more frequent treatments may be required for food premises or businesses with a working kitchen to maintain a pest-free environment.
Does the treatment take care of all pests or just the pest in question?
Our treatments are designed to effectively target specific pests, and our goal is to eliminate most domestic and commercial infestations within the initial treatment plan. In some cases, such as with deep-seated insect infestations, a follow-up treatment may be necessary to fully eradicate the pests. Ongoing rodent activity may require regular visits to ensure that the infestation is completely eliminated. Our team will work closely with you to develop a customized treatment plan that meets your specific needs and ensures that your property remains pest-free.
Can you DIY pest control?
While it may be tempting to try and deal with pest problems on your own, it's important to remember that DIY methods can often be ineffective and even dangerous. Professional pest control services are the safest and most effective way to deal with pest problems.
What are your operating hours?
Our operating hours are Monday to Friday from 9 am to 5 pm. However, we also offer emergency pest control services outside of these hours.
How do I get started?
To get started with our pest control services in Worthing, give us a call or fill out the contact form on our website. Our team will happily provide you with a free quote and schedule an appointment at a convenient time.
Ongoing pest control service is essential to prevent pests from returning. Pest Stop Boys offers customised treatment plans and regular maintenance services to ensure your property remains pest-free.